Doctors & Staff
Meet the experienced and friendly doctors and staff who make Willis Family Eyecare the leading provider of vision care products and services in Willis Texas.
About Angela Doreck, O.D.
Dr. Angela Doreck is a Texas licensed Therapeutic Optometrist and Optometric Glaucoma Specialist. She graduated from the University Of Houston College Of Optometry, and received her Bachelors of Science from Texas A&M University. During her studies, she completed externships in Sweden and Carthage, Texas.
Dr. Doreck practiced in The Woodlands and Houston area prior to opening Willis Family Eyecare in 2013. She is an active member of the Texas Optometric Association, American Optometric Association and Harris County Optometric Society. Outside of the office, she enjoys spending time with her husband, their son and their 2 dogs.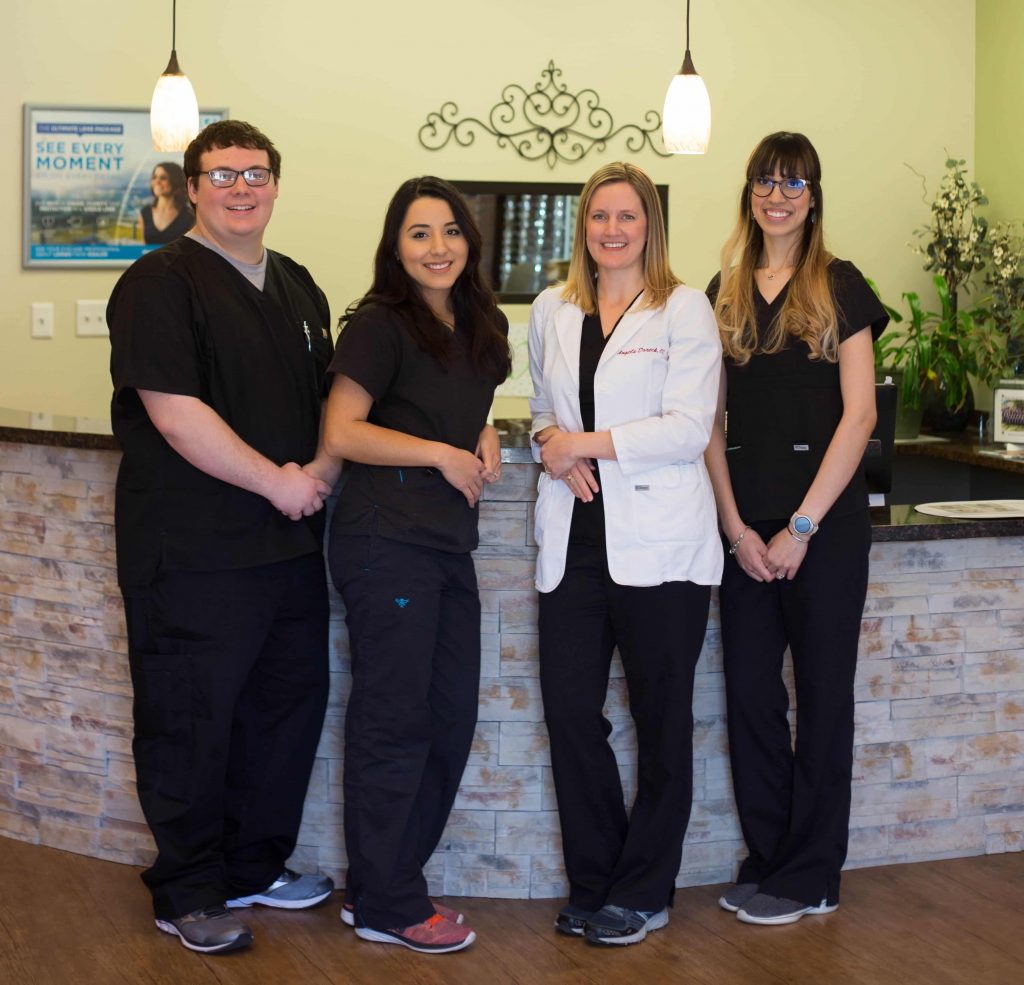 ---
Hannah
Hannah was born and raised in Conroe, Texas. She graduated from Willis High School and started her journey at Willis Family Eyecare in 2013. Hannah does the social media marketing for Willis Family Eyecare. She enjoys spending her time off with her family, crafts and photography.
---
Lucero
Lucero was born in Amarillo, TX and grew up in Spring, TX. She graduated from Spring High School and is currently pursuing a bachelor degree in either Business or Education. She is married to her sweetheart and has a beautiful black lab named Luna. Lucero is fluent in Spanish, loves exploring God's beautiful creation, fashion, home decor, and spending time with family.
---
Donnie
Donnie is from Willis and graduated from Willis High School in 2014, then Lone Star College in 2016. He is currently attending Sam Houston State University, and spends his free time with his fiancée, watching Netflix, or playing Xbox. Donnie has been a member of the Willis Family Eyecare team since May of 2017, and assists with the day to day operations when he is not in class.
---